Mane Tamer
Regular price

Sale price

$3.00
Tame frizzy hair & dreadlocks - Improve split ends and damaged hair
Our Mane Tamer contains calendula infused sunflower oil and Apricot which are easily absorbed and will deeply moisturise your hair. Lots of shea butter and a very small percentage of organic beeswax curl and shine frizzy hair and tame small flyaways when used on dreadlocks.
Rosemary Essential Oil stimulates follicles, as a result, hair grows longer and stronger. It is also believed that rosemary oil slows down premature hair loss and graying of hair. Geranium Essential Oil is a sebum balancer and so will help maintain the correct balance of natural oil in the hair. The smell is gentle and suitable for men or women.
Although this is a small pot it will last a very long time. Use very sparingly and see amazing results from this super rich formulation.
Dreadlock wax
This gentle wax will allow dreadlocks to move and knot naturally rather than gluing the whole dread in place which can cause problems with build up and cracking and even slow the dreading process down. Dreads and scalp can still be washed.
How to tame frizzy hair
The number one cause of frizz is dehydrated hair. The shea butter and natural oils in this product, naturally rich in fatty acids bursting with vitamins, will nourish and repair whilst you style, offering a long term, sustainable solution to unwanted frizz and unruly curls. 
Split ends
Can be used as a deep conditioner to improve split ends and very dry damaged hair.
Beard balm
We are very proud to have been awarded a gold medal by Green Parent magazine for their product in their Beard Balm Category (2021)
Swimming
One of our customers recently told us she uses Mane Tamer to protect her hair when swimming in a chlorinated pool. Apply sparingly especially to the ends before swimming and wash out after.
Ingredients

helianthus annuus [sunflower oil]**, butyrospermum parkii [shea butter]**, prunus armeniaca [apricot kernel oil], cera alba [beeswax]**, tocopherol [natural vitamin E oil], calendula officinalis [calendula flower extract]**, rosmarinus officinalis [rosemary essential oil]**, pelargonium graveolens [geranium essential oil] note: the essential oils naturally contain: citral, citronellol, geraniol, limonene, linolool
**85.5% Organic
The water-free revolution

The Lyonsleaf water-free revolution is a paradigm shift in skincare. Better for you and better for the planet.

100% Natural - water-free means no need for preservatives or emulsifiers
Undiluted goodness - 100% active ingredients
Concentrated formulas - smaller pots, less packaging
Better skin by better skin barrier

Lyonsleaf products are hand-made in the UK, using home-grown herbs, by workers earning a living wage, using as little
plastic as possible. Lyonsleaf is against animal testing and is committed to an ongoing program of reducing carbon emissions, environmental impact and waste.

 
Directions & Guidance

Apply to skin as required
Storage & Shipping

Store all Lyonsleaf products in a cool dark place to preserve beneficial compounds and avoid solid products melting.

Stored properly and unopened all products will keep indefinitely. Use within 12 months of opening.

If a solid product does melt, reset it in a refrigerator. Products containing shea butter should be warmed to a liquid state and then reset quickly in a refrigerator to avoid the shea butter forming grainy lumps as it hardens.
Share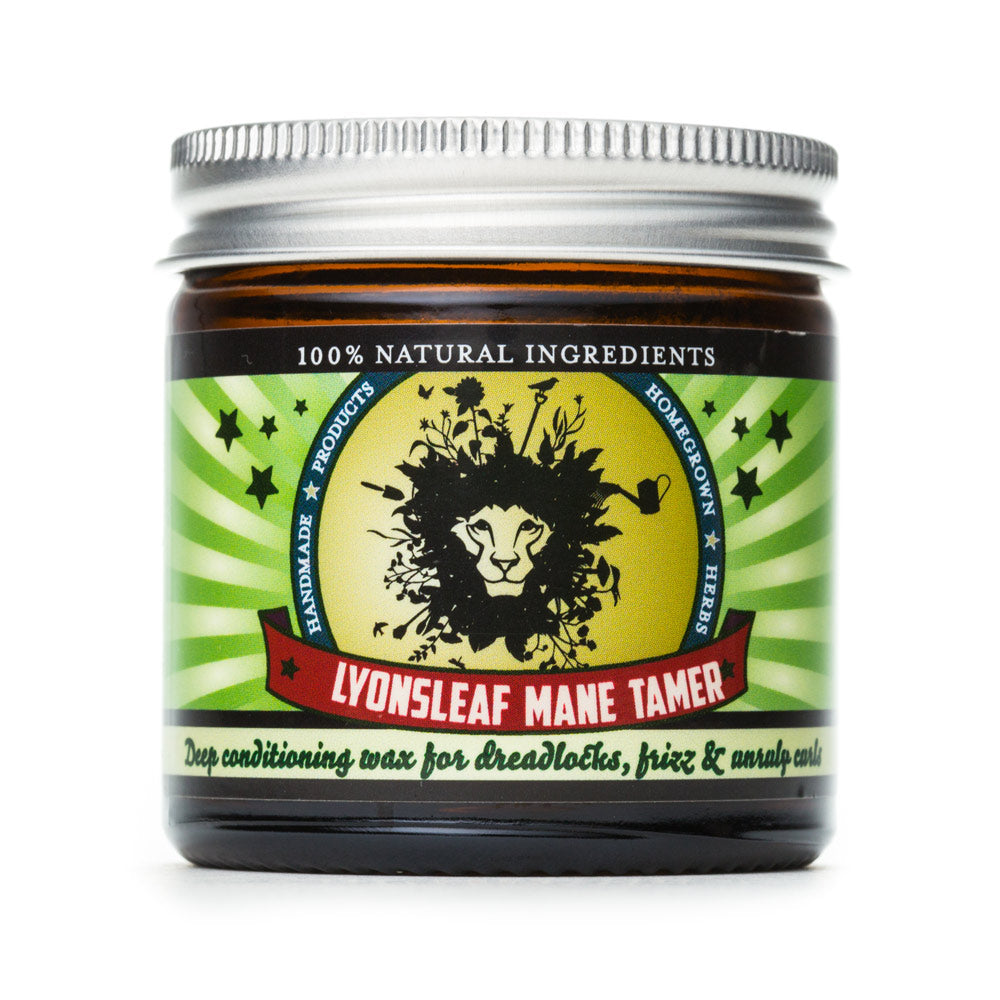 Guarantees
100% Natural

Lyonsleaf own brand products contain
NO artificial chemicals

Water free products

Water free means undiluted goodness.
100% Active ingredients.

Eco Product Packaging

Almost no plastic and water free means smaller pots: less packaging and less resources used for shipping

Eco Postal packaging

We use cardboard paper and cornstarch chips for packaging orders and we even use paper tape.
FAQs
How Quickly do you despatch?

We despatch orders Monday to Friday and we always dispatch the same working day (if ordered before 12 noon) or the following working day.
Will my skin react to Lyonsleaf Products

Our products are all 100% natural and free from all artificial chemicals. Because they are water free we can even avoid antimicrobial preservatives and emulsifiers. For this reason it is very unusual for anyone to react to our products at all. However some people are sensitive to essential oils, so if you are super-sensitive please choose unfragranced product options. Even less common, it is possible to be allergic to calendula and other herbs, so it is always important to do a patch test. In the unlikely event that you do have an adverse reaction, you can return your product for a full refund. We also sell samples of most products so you can try before you invest in a big pot.
Why is the pot so small?

Lyonsleaf products are water free and contain only the finest, plant oils, butters natural waxes and mineral ingredients. Most high Street products are up to 80% water, which means you need to apply them much more liberally and frequently. You will find you only need to use Lyonsleaf products very sparingly to achive good hydration that lasts all day. Products that are rich in soothing herbs can be used more frequently to achieve the best calming effect, but they still only need to be used sparingly. So these little pots go a long way, using less packaging and less transportation resources.
Are Lyonsleaf products vegan?

Much of the Lyonsleaf range is vegan, but we do use organic beeswax in some products. When it came to choosing a suitable wax, we decided it would be better for the environment to choose a farming method that promotes pollinators rather than a vegetable mono-crop that causes deforestation and loss of habitat. We only use organic beeswax as organic farming standards require farmers to have high welfare standards for Bees.
Send us your photos or videos
Send us a photo of you with a Lyonsleaf product, using a product, tell us about your skincare routine, tell us what you use our products for or send before and after pics. If we use it on social media or our website we'll send you a £10 voucher.
Send your photos to photos@lyonsleaf.co.uk